Material Requirement Planning Spreadsheet Templates
Price $35.99 (USD)
DESCRIPTION:
Material requirement planning (MRP) is a key element in managing resources in a manufacturing environment. It will help the companies manage dependent demand inventory and schedule replenishment orders. Our MRP Microsoft® Excel® based spreadsheet template is a very powerful tool to help the small business planning their productions and scheduling their inventory order. It transfers a business plan and bill of materials into a material requirement plan based on the production schedule.
Compare with other MRP tool, our MRP spreadsheet is VBA and macros free spreadsheet. It is very easy to modify based on your business needs.
You may be also interested in:
Production Management Software
Gantt Spreadsheet
Project Operation and Management Spreadsheet
Inventory Control and Planning Spreadsheet
EOQ Inventory Management Spreadsheet
BENEFITS:
Save time by using a pre-designed template to manage your inventory and sales records
Saving money by spending your time on how to run your business instead design a spreadsheet templates.
Reduce costly stock shortage by using the right technique that is appropriate for your business..
Avoid for buying other expensive inventory and sale management tool for your business.
No learning curve. If you know how to use Excel, you know how to use our spreadsheet templates.
SYSTEM REQUIREMENTS:
Our software runs on any version of Excel from 97-2016.
SCREENSHOTS: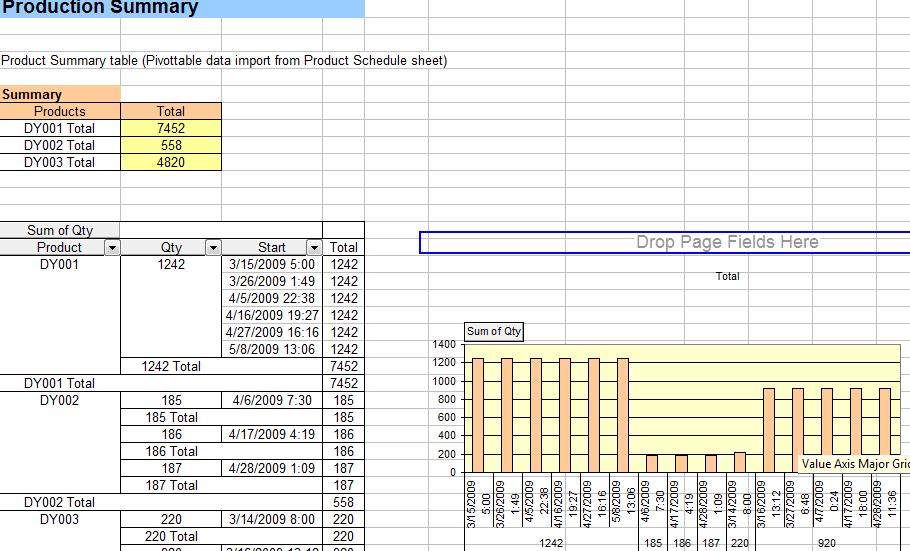 All software is delivered via digital download immediately following purchase.