Project Cost Estimating Excel Spreadsheet
Price $24.99(USD)
DESCRIPTION:
This spreadsheet is used for Project Costs Estimation. As input you put in the business case template instructions all the costs related to this project including: human resource cost, development costs, software costs, hardware costs, and ongoing support costs This spreadsheet template will help you estimates the effort & costs for the project against the task/activity list (see the "effort" tab). Following are cost areas that you can define before you can calculate the total cost of project using our spreadsheet.
Team Stuffing Costs
Hardware Costs
Software Costs
Networks Costs
On-going support Costs
Admin costs (above typical overhead)
Also it is easy to modify the form based on your project needs.
BENEFITS:
Save time by using a pre-designed template to manage your projects and tasks
Save money by avoiding other expensive project management tool for your business.
No learning curve, if you know how to use Excel, you know how to use our software.
You may be also interested in:
Project Management Spreadsheet
SYSTEM REQUIREMENTS:
Our software runs on any version of Microsoft® Excel® from 97-2016.
SCREENSHOTS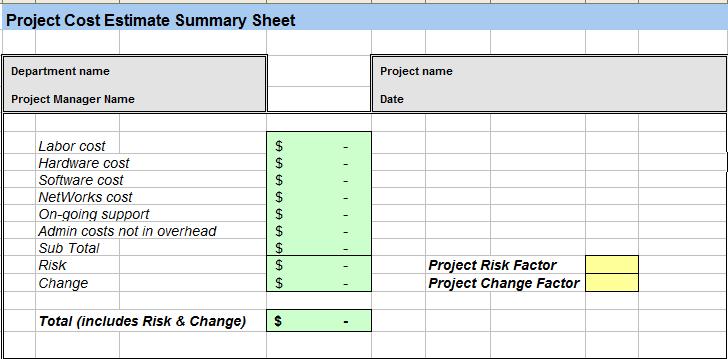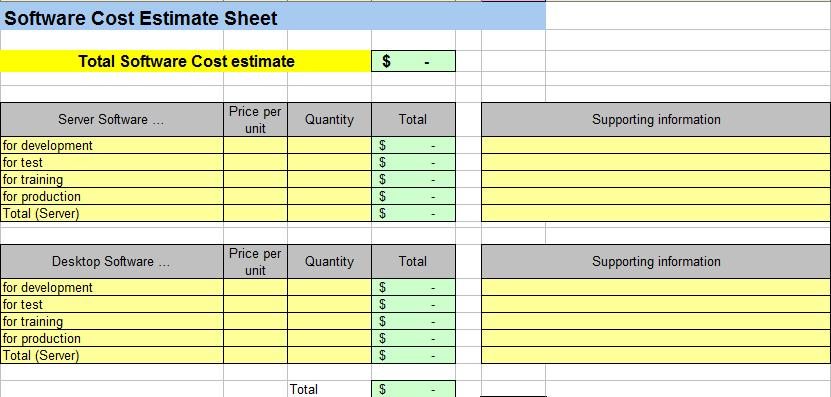 All software is delivered via digital download immediately following purchase.