Cash Flow Sheet Spreadsheet Templates
Price $10.99 (USD)
DESCRIPTION:
Enough cash flow is a key of the business. Our cash flow spreadsheet templates can help you predict whether your have enough cash to meet your business obligations, where your income cash, payment and cash position will be.
Our cash flow sheet spreadsheet tempaltes is design for a small bsuiness owners, it come with 10 year comparison that you can easy to find out how your business cash flow. Also you can easly change the time frame to fit you need too.
BENEFITS:
Save time by using a pre-designed spreadsheet templates to manage your business.
Very easy to customize these spreadsheetsheet templates to match your special needs.
SCREENSHOTS: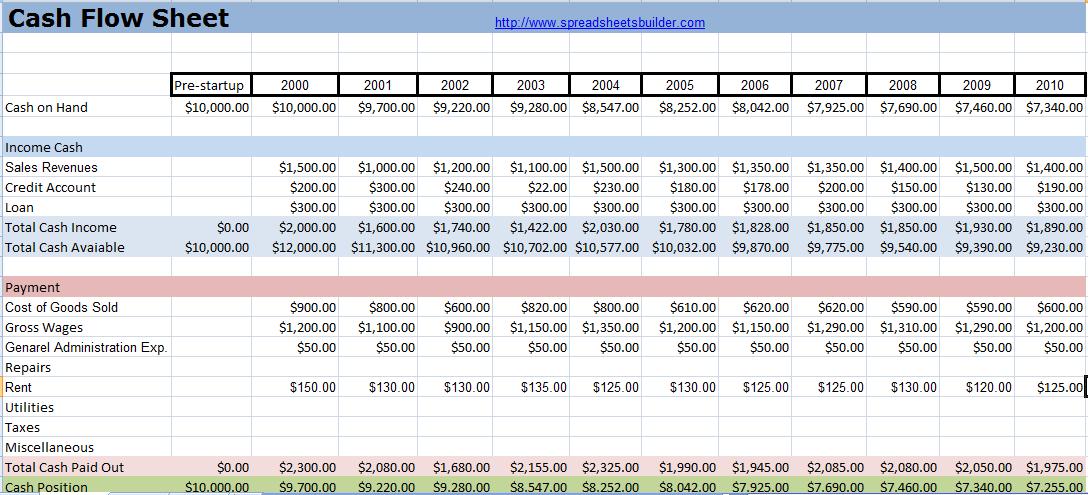 SYSTEM REQUIREMENTS:
Our software runs on any version of Microsoft® Excel® from 97-2016.